Royal Bay Secondary Goes To DGS Construction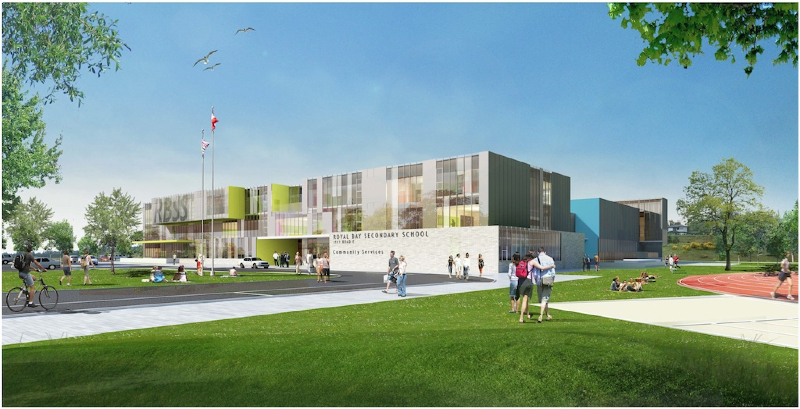 Royal Bay Secondary Goes To DGS Construction
News Release
COLWOOD – DGS Construction with Hughes Condon Marler Architects (HCMA) will build Royal Bay Secondary, announced the SD62 Board of Education during Tuesday night's board meeting.
"We are excited that both Royal Bay & the Belmont Replacement School will set the standard for 21st Century Learning facilities," says Board Chair, Wendy Hobbs. "We are also excited to be leading the way with the first prominent facility in the new development site in Colwood."
The Board of Education selected DGS Construction with HCMA as the preferred proponent for the design and construction of Royal Bay Secondary School. DGS Construction completed Burnaby Central Secondary School, J. Lloyd Crowe Secondary School in Trail and Sutherland Secondary School in North Vancouver. Also with an extensive history, HCMA has worked on educational facilities projects including buildings for UBC and UNBC. While based in Vancouver, HCMA also has an office in Victoria.
Earlier this month DGS Construction along with two other design/build teams, submitted their proposals for the construction and design of Royal Bay Secondary. Construction of Royal Bay Secondary is expected to begin this summer. The school will be ready to open its doors for September 2015.
-30-